Welcome to DermaConcepts®!
Here at DermaConcepts® we have been known mainly for our largest brand, Environ® Skin Care but as we continue to expand and we strive to bring our distributors the skincare best brands available.
DermaConcepts in the News
We are thrilled to be featured in Insightscare Magazine as one of the Top 10 Best Companies in the Medical Aesthetics Industry
Read More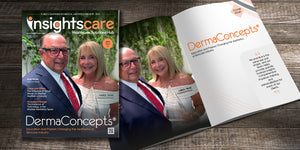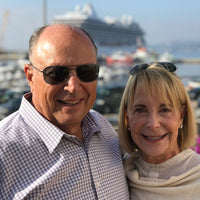 Carol and Rob Trow Owners of DermaConcepts®
For over 30 years Carol and Rob Trow have owned DermaConcepts®, the exclusive United States distributor for Environ® Skin Care, state-of-the art skin care line that has consistently remains a generation ahead of others. We sell exclusively to medical spas, dermatologists, plastic surgeons, health and wellness centers and medically affiliated practices. 
We pride ourselves on providing extraordinary education on skin science, ingredients, merchandising and professional back bar treatment protocols that are optimal for pre- and post-skin procedures.
Environ® Skin Care
Environ® Skin Care retail offerings encompass a step-up system of increasing strengths of Vitamin A, C, and E, antioxidants, peptides, hyaluronic acid, growth factors and AHA's that ensure safe at-home treatments to meet everyone's skin type, concern and lifestyle. 
As the distributor of Environ® Skin Care in the United States, we are proud to represent a line, backed by science, that can make a material, measurable difference in people's lives.  Our products and treatments help restore, protect and maintain the healthy appearance of a client's skin.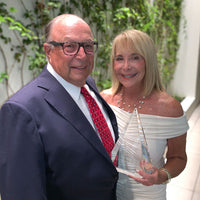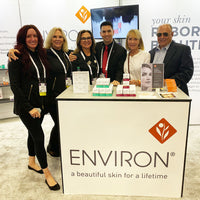 Our Customers Are Our Strategic Partners
In addition to selling a results-driven skin care line, we understand the critical importance of our distributorship becoming strategic partners with our customers. DermaConcepts® offers industry leading, exceptional professional training, development and education for staff, patient education programs, marketing and merchandising support, incentive programs for staff and the creation of bespoke signature services.  No practice is the same size and shape, and our team helps provide specific business insights, comprehensive in-person training, and personalization for each of our clients.
We focus on being excellent listeners.
Our clients, educators, sales reps and customer service team help us to remain focused on what our clients' needs may be in the ever-evolving skin care industry. Our client retention rate is a whopping 98%. Once people bring Environ Skin Care into their practice, they become passionate ambassadors as they see the difference it makes in their patient's skin and the practices' success.
We are a family first organization founded on finding ways to meet everyone's needs, as best as possible, to ensure not only success but a robust life outside of work, not only in words but in action.
Become A Strategic Partner
No practice is the same size and shape, and our team helps provide specific business insights, comprehensive in-person training, and personalization for each of our clients."

Rob & Carol